DESIGN WITH FREEDOM
From simple to complex designs, DSL gives you unlimited possibilities! It offers the flexibility to create extraordinary natural stone designs. Your clients will be impressed with the high quality results. You will be amazed at how this simplifies your workflow and improves the efficiency of the process. The process is dynamic with continuous updates across all members of your team.
Lobby floors & walls
Bathrooms & Showers
Kitchens
Fireplaces
Mosaics
Unleash your imagination!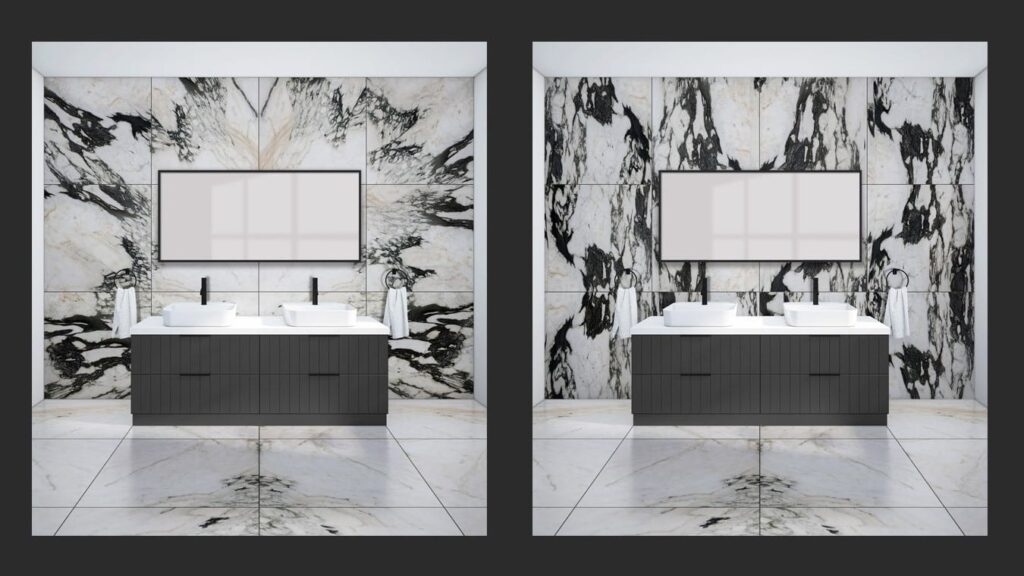 HOW DIGITAL STONE LAYOUT WORKS.
Six easy steps from idea to to being literally "cut in stone".
STEP 1
Create a CAD model of your project. Show the outline of each piece of stone in plan or elevation. Upload your model into DSL.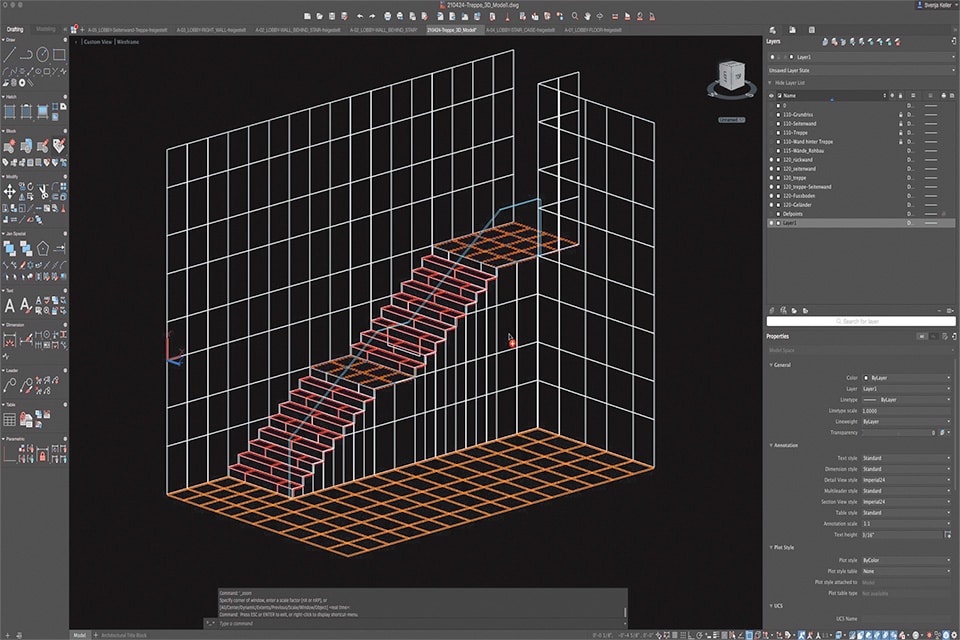 STEP 2
Choose your material. You can shop our extensive slab gallery or load and scale photos of your own slabs. Load as many materials into your project as you like.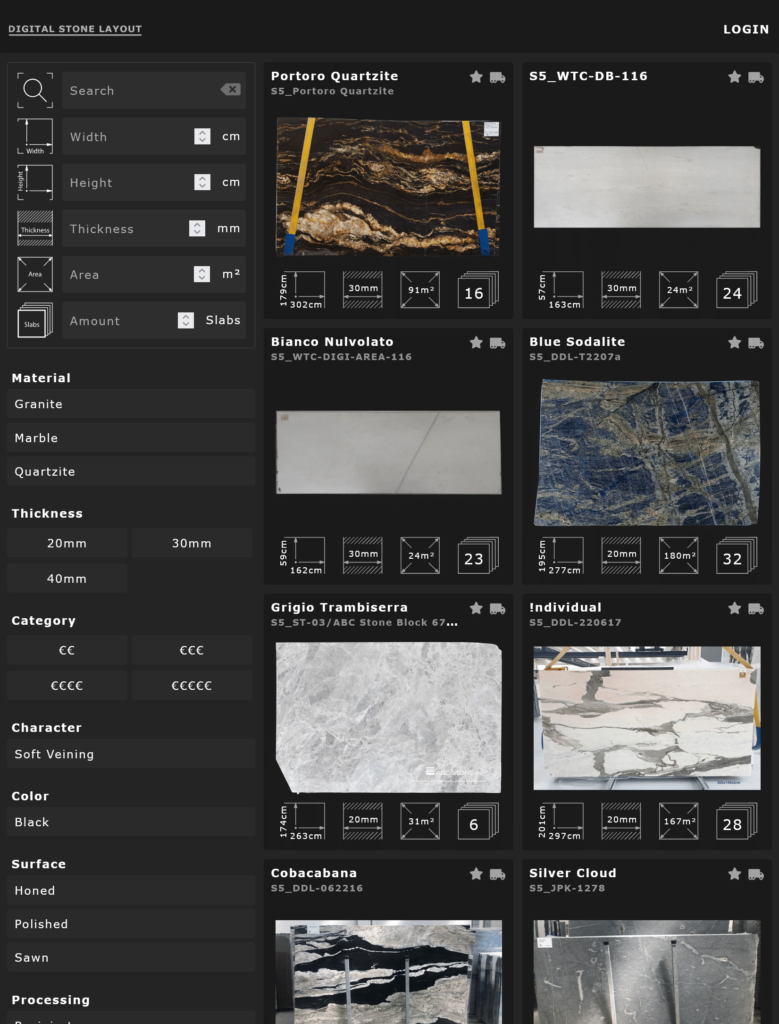 STEP 3
Drag & drop the slabs into your project model. Move and rotate slabs within the model to get the layout you like. The app shows you where each piece has been taken from out of the actual slab. DSL automatically warns you if two pieces interfere with each other or if the piece is outside the slab limits.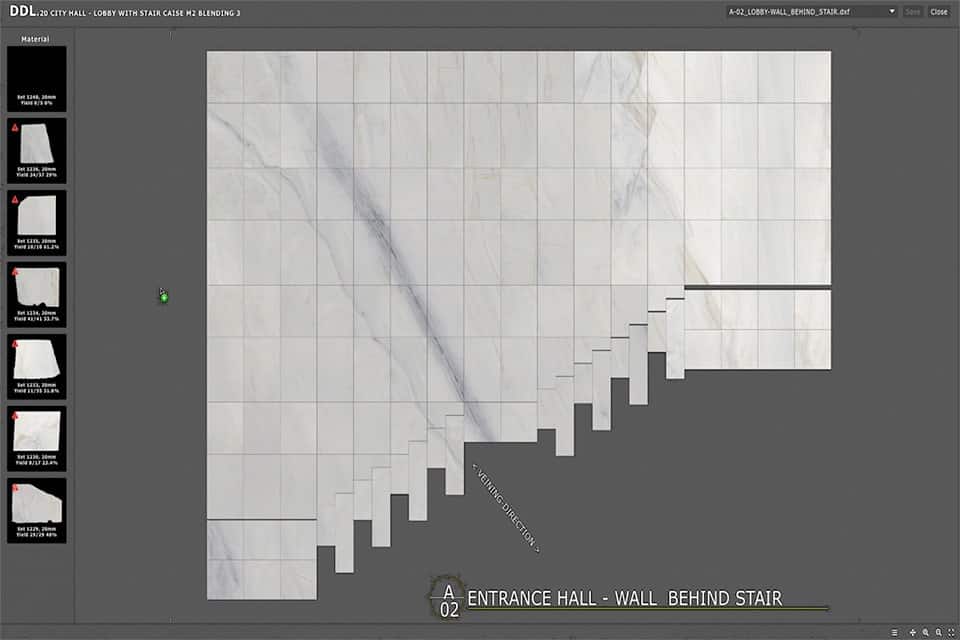 STEP 4
Print your favorite layouts and use them to dazzle your clients!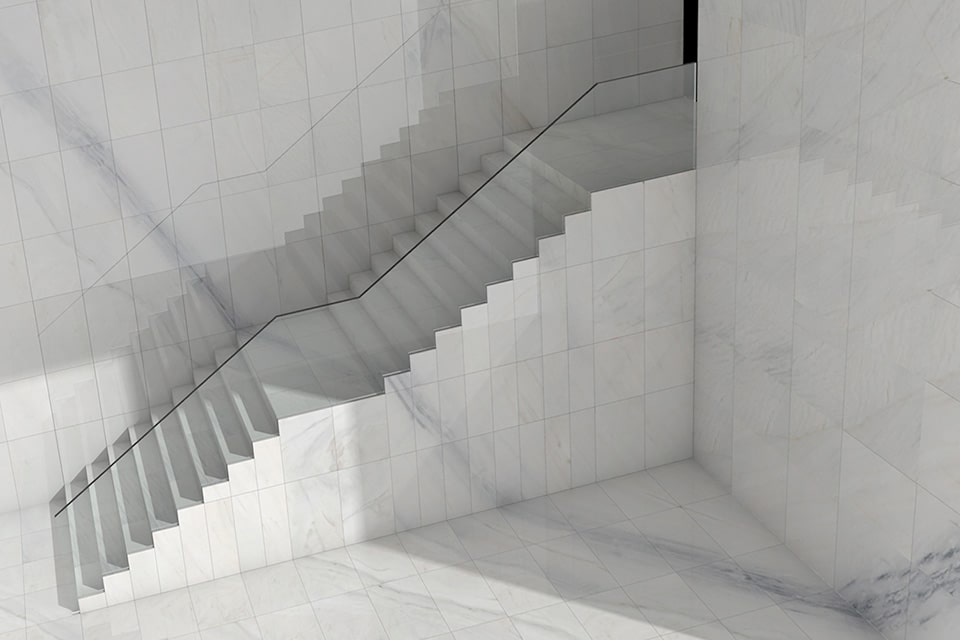 STEP 5
Request a Quote.
STEP 6
Order your cutting tickets. The tickets will be digital files which can be imported into any CNC cutting machine.